For wiring inside and between electrical devices
Busbar
Suncall's busbar is a large-current power distribution component that supports complex power distribution demand taking best advantage of our core technology "precision plastic working technology"
Can be individually designed according to the customer's unit
Playing active role in compactness of electric and hybrid veicles.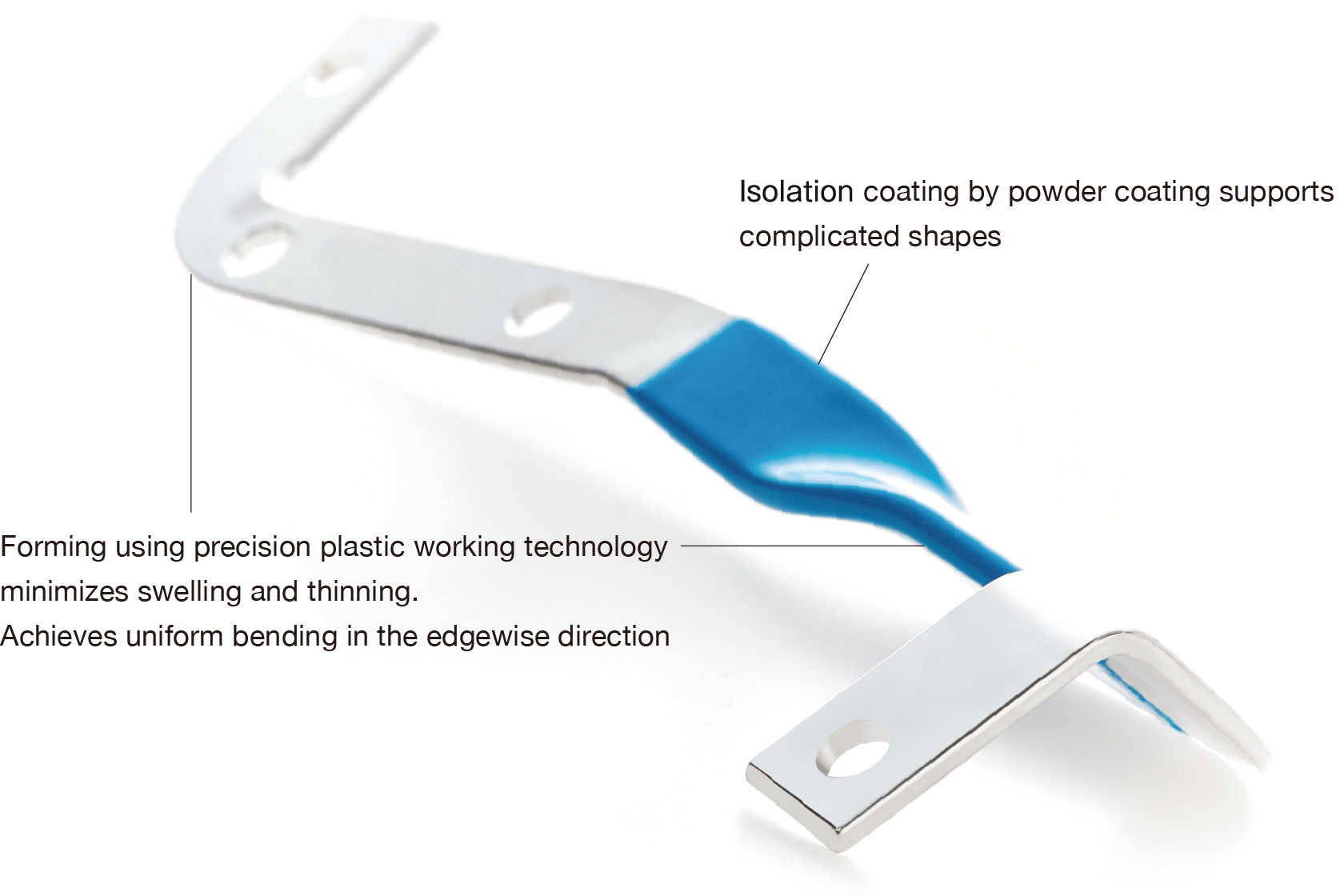 Product features
Mold-free process significantly reduces mold cost / design cost and material loss
Easy to produce and change design, and supports high-mix low-volume production
Space saving and reduction of installation man-hours, enables deployment to adjacent terminals
In addition to copper, aluminum material can be used to reduce weight.
Applications
Automotive / industrial equipment motors, inverters,
Battery etc.
Wiring between units and within units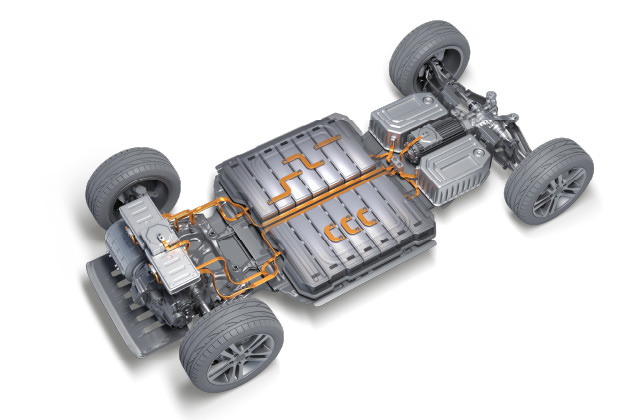 Main product variations
Forming busbar
Since no mold is required, production costs and material loss are greatly reduced.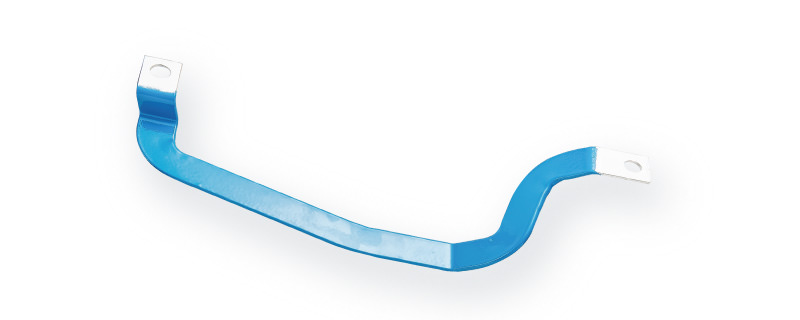 Pressed busbar
High-precision dimensional accuracy design for inverter applications is possible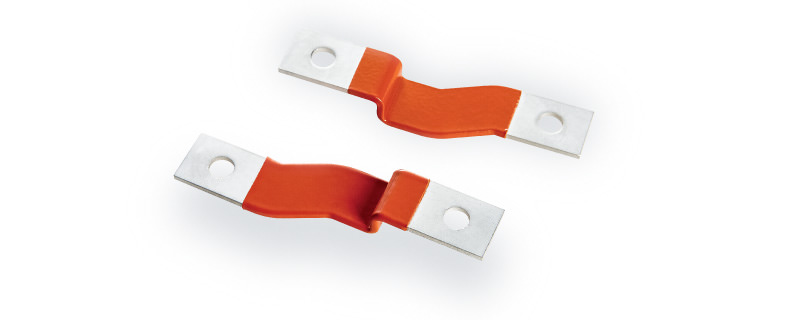 Aluminum busbar
It is possible to propose various treatments at a lighter weight and lower cost than copper.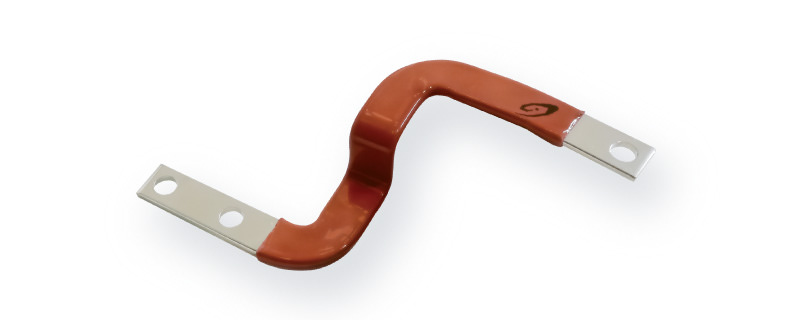 Bi-metalic busbar
Copper and aluminum bonding for light weigh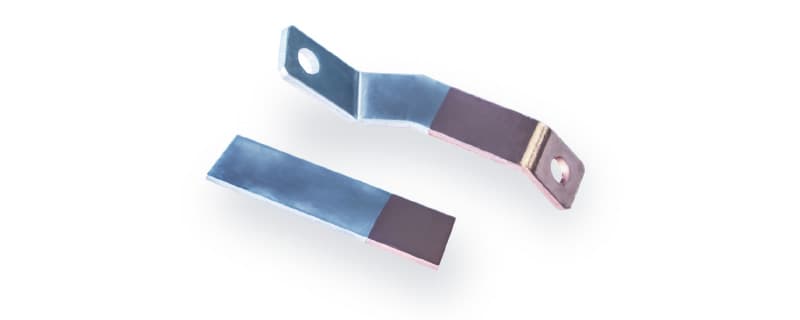 Long busbar
Equivalent to a deployment length of 1,000 mm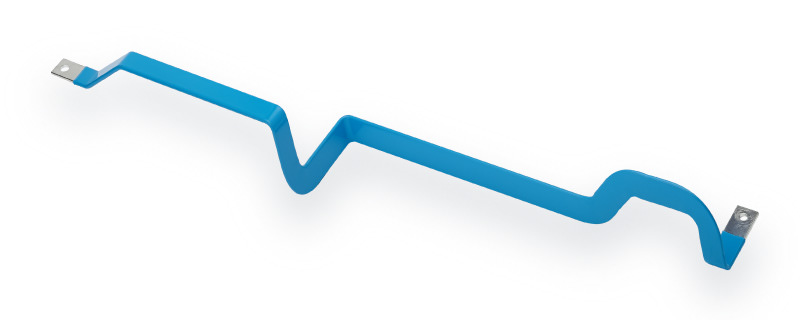 Flexible busbar
■Laminate type E.g: t0.1mm x 40layers
■Braid type E.g: φ0.1mm copper wire
Design constraints and thermal compression effects are minimized.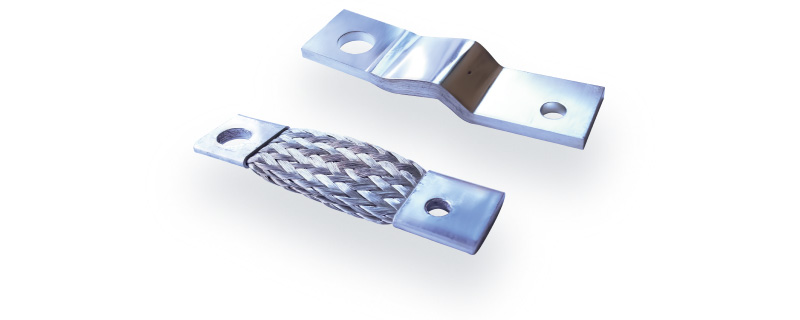 Customization
| Item | Options & Maximum value |
| --- | --- |
| Size | thickness 3.5 mm, total length up to 1,000 mm (mass production results) |
| Material | Copper / Aluminum |
| Twist | shape(accuracy requires individual adjustment) |
| Composite | shape by welding and insulating coating |
| Painting | insulation coating (powder coating) |