USM Sensor series
Contactless current sensor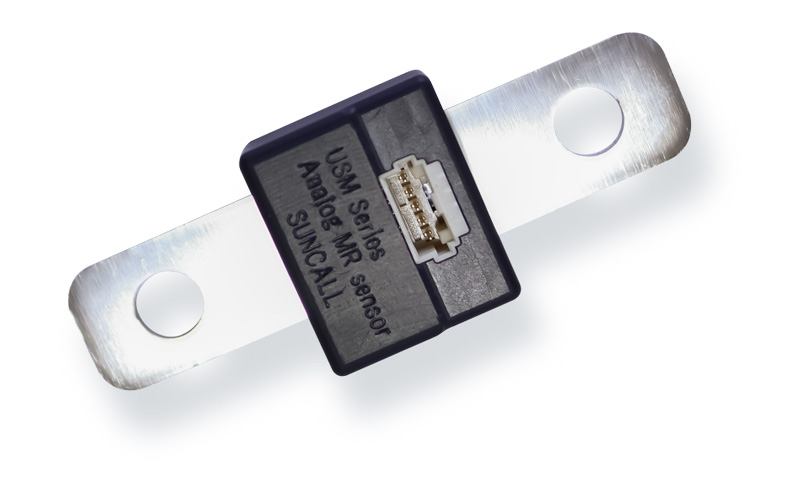 Product
under
development
Product features
Non-contact current measurement by magnetic field.
Excellent accuracy and the low loss.
Ultra-low noise: 0.27mVpp
Ultra-low magnetic residual error: 2mV
Built-in with offset and gain calibration functions.
Customized design busbar geometrics possible.
Product application
BMS for Automotive
Junction box, PDU etc.
Fast-charging infrastructure
Inverter
Dimensions
Technical data
Parameters
Specification
Current detection range
±800A<30sec
Measurement accuracy
±1%(F.S)
Max current
±1,600A<1sec, ±7,000A<1msec
Insulation voltage
3,000V(AC)
Response speed
<4μs(di/dt 100A/μs)
Output value
+2.5V±2V @1,000A(offset error ±2mV)
Current consumption
5mA
Input power supply
+5V±0.25V
Operating temperature range
ー40℃ ~ +125℃
Board size
L26mm x W31mm
Connector
Molex connector 5P(Gold plate)
560020-0530
Guaranteed quality
AEC-Q100
* The information on this page is object to change without notice.